Powerball Game Card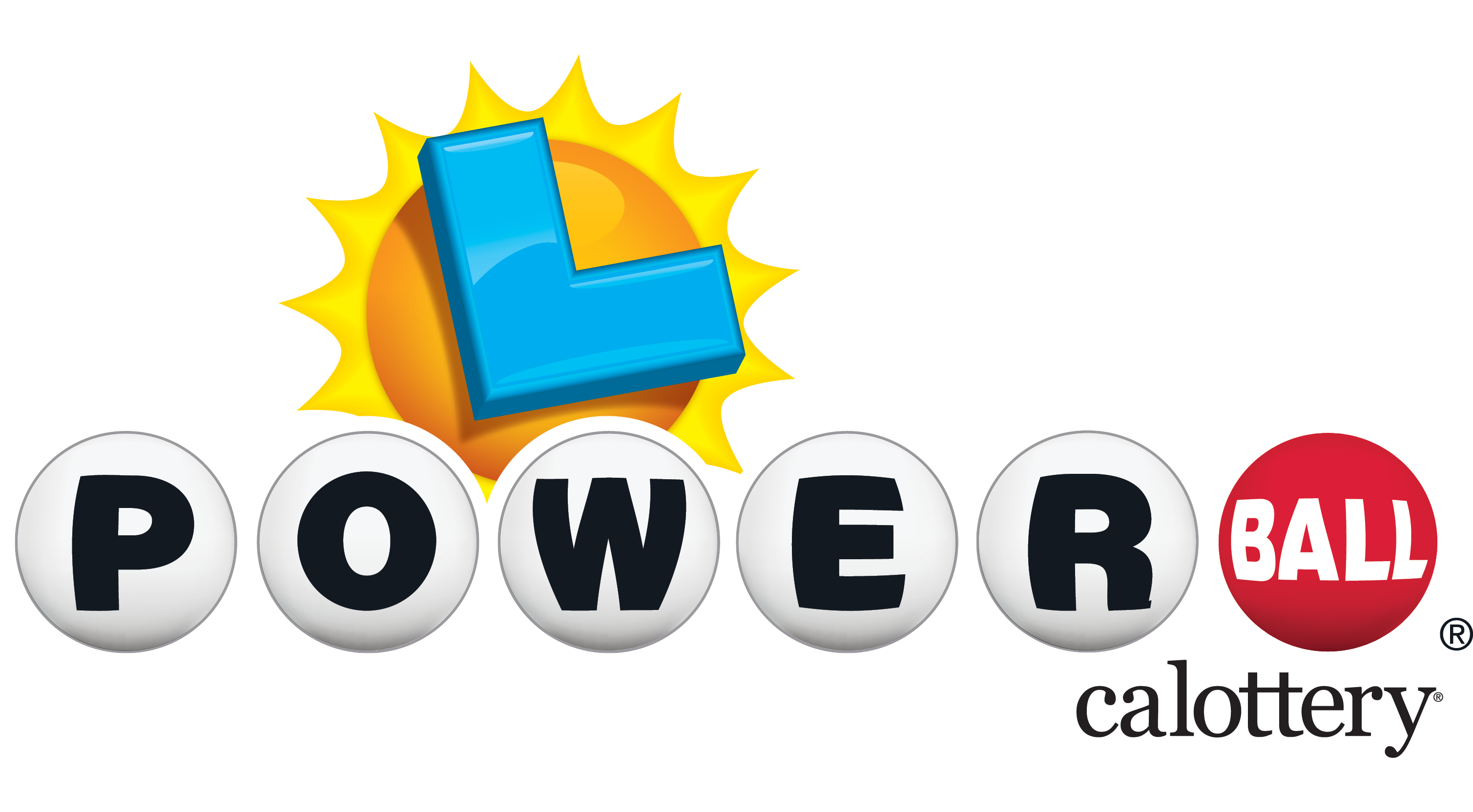 $127 MILLION*
Estimated Cash Value $89,500,000
Next Draw: SAT/OCT 31, 2020
---
Last Draw: WED/OCT 28, 2020
11
28
37
40
53
13

Powerball
SuperLotto Plus Game Card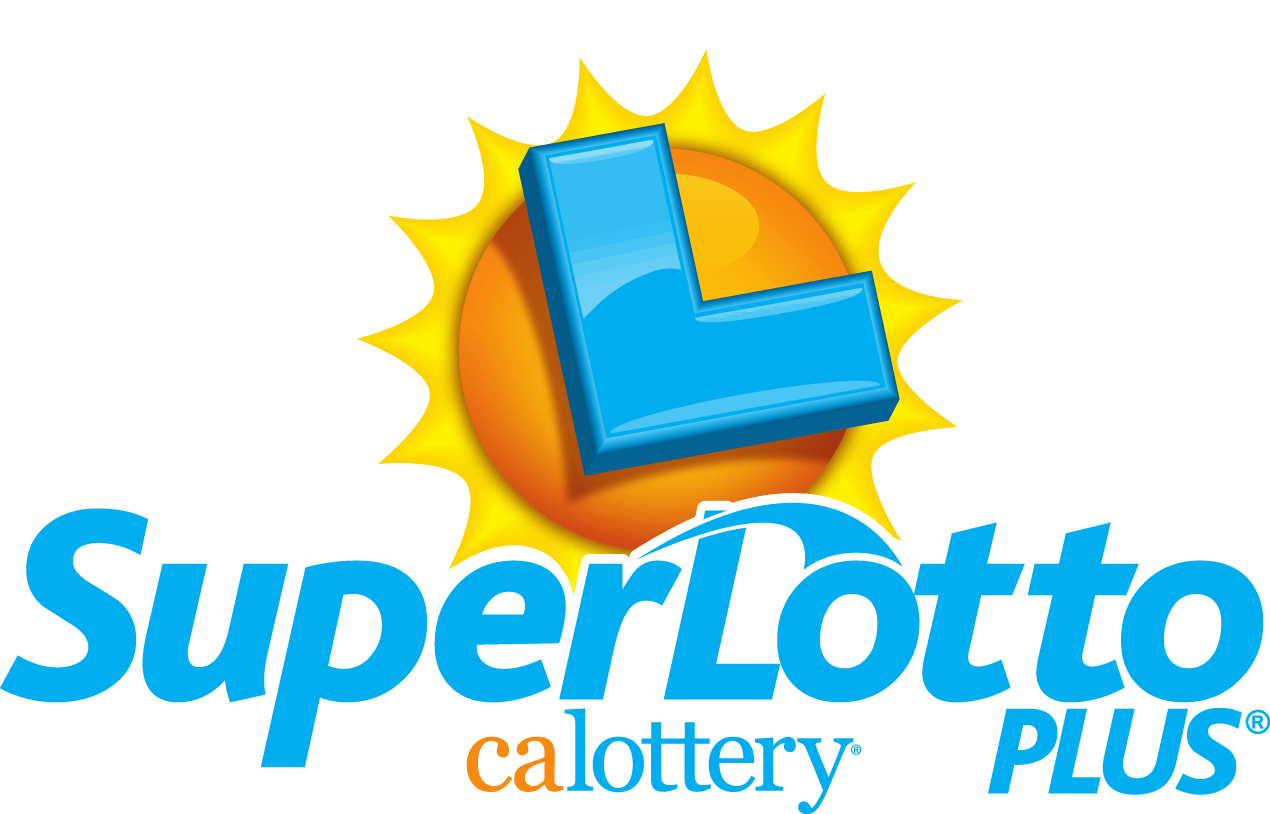 $22 MILLION*
Estimated Cash Value $17,200,000
Next Draw: SAT/OCT 31, 2020
---
Last Draw: WED/OCT 28, 2020
See All Draw Games
Our Newest Scratchers
Start celebrating the holidays with four new Holiday Scratchers®. You'll find "Holiday Cheer", "Peppermint Payout", "Merry & Bright" and "2021" at your local California Lottery retailer now!
P.S. Peppermint Payout is our first-ever scratch 'n sniff Scratchers! It's a fresh, fragrant and minty ticket with the chance to win $250K!
Give the gift of Scratchers this holiday!
See all Scratchers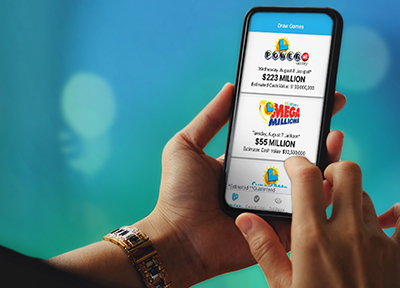 Go Mobile
Download our mobile app. It's free, fun and easy to use.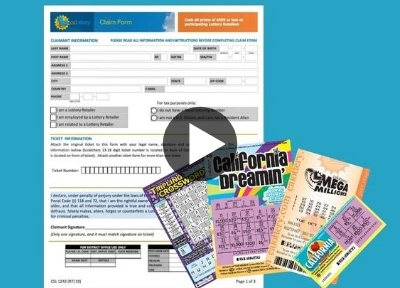 How To File
Your Claim
Watch this short video to ensure you complete your claim form correctly.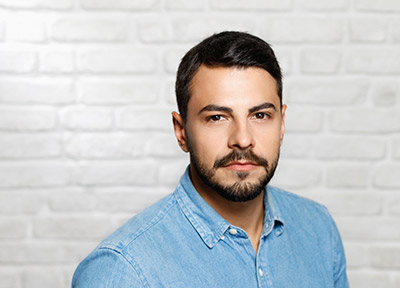 Play Responsibly
Don't let gambling become a problem.
Winner's Spotlight
Card 1

KEITH

SANTA ROSA

$5,000,000

Card 2

SOLEDAD

Long Beach

$1,000,000

Card 3

Collin

Los Alamitos

$750,000

Card 4

TARA

ORANGE

$5,000,000

Card 5

Michael

SAN JACINTO

$750,000

Card 6

NAZARIO

GREENFIELD

$750,000

Card 7

ANA C.

RIVERSIDE

$2,000,000

Card 8

RACHEL

PANORAMA CITY

$1,000,000

Card 9

DEVIN

FRESNO

$1,000,000
Skip Visual Slideshow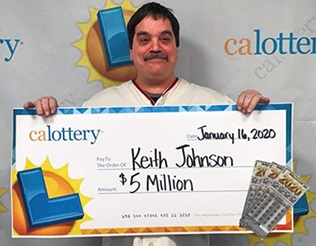 KEITH - SANTA ROSA
$5,000,000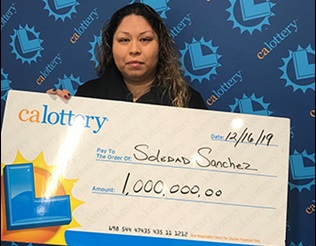 SOLEDAD - Long Beach
$1,000,000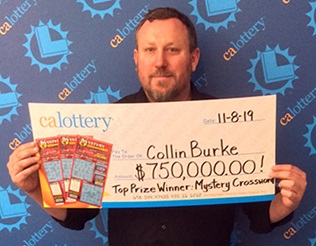 Collin - Los Alamitos
$750,000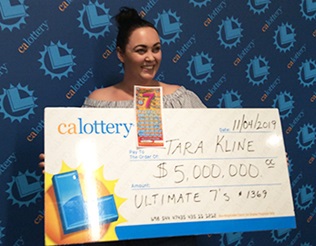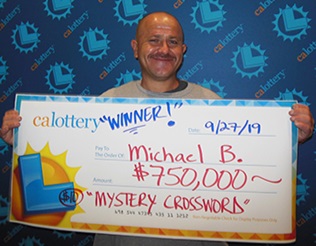 Michael - SAN JACINTO
$750,000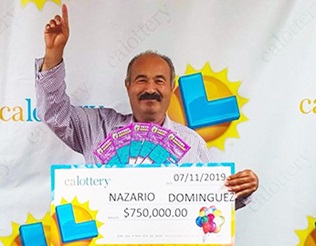 NAZARIO - GREENFIELD
$750,000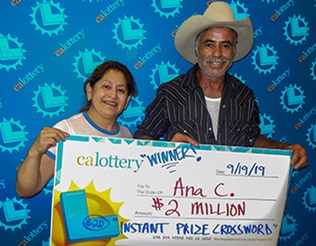 ANA C. - RIVERSIDE
$2,000,000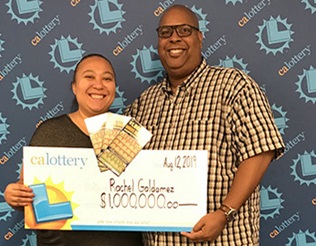 RACHEL - PANORAMA CITY
$1,000,000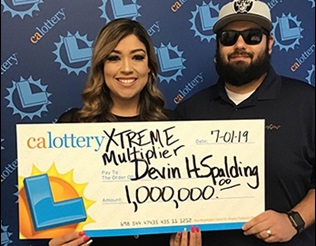 DEVIN - FRESNO
$1,000,000